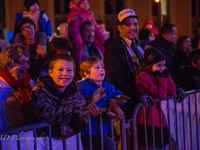 CHARACTERS ON THE GO
Invite Characters on the Go into your Special Moment!
Don't let our name fool you! Besides a multitude of make-you-smile-every-time characters that you and your child will enjoy - now you've made your little one's birthday or other life-event special and memorable - your child will show his or her love for what you did, forever!
And for you adults out there planning weddings, reunions, anniversaries, retirements, or other once-in-a-lifetime events. We also offer many special occasion items that include wholesome DJ-hosted parties, wedding receptions, family reunions, Gender Reveal Parties (parties to reveal the gender of your expected child), Glow Parties (ultraviolet and fluorescent color decorative parties), moving parties, career milestone parties, farewell and retirement parties, Bat or Bar Mitzvah parties, church, shul, or other religious organization and club parties . . . the list is as long as your imagination.
And don't forget - a balloon or floral delivery will make a Forever Memory in that special someone's heart - call Characters On The Go to make it happen!
Remember: If it's fun, it can be done!
Let Characters On The Go be your one call to do it all!